Have you ever noticed that two brochures or booklets of the same size and material look somehow totally different? Quite often, the type of binding (the way in which the pages are held together) can make a huge difference to the look and feel of the finished product. But should you use a perfect bound or a saddle stich? We take a look at the two options in detail, so you can make an informed decision!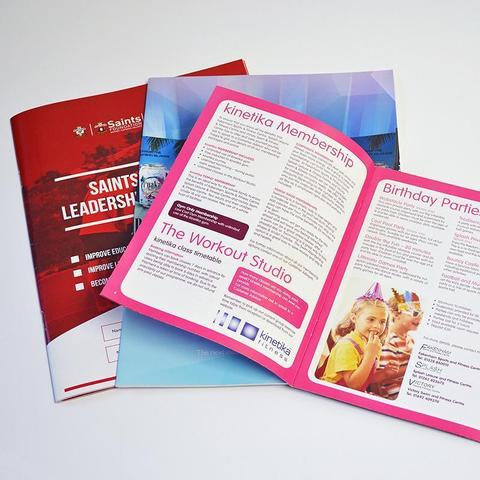 What is a saddle stitch binding?
When it comes to perfect bound vs saddle stitch, we first need to understand the two distinct types of binding.
Saddle stitch is the printer's term for stapling. Your booklet or brochure will be printed, folded and opened at the centre and then stitched with wire (or stapled) to keep in place. Saddle stitching is basic and isn't labour intensive-  as such it's a cost effective option for your printed products.
Saddle stitch pros:
Speedy to produce
Cost-effective
Finished product lies flat
Saddle stitch cons:
Less longevity and durability (we all know how staples can wear on paper over time).
Unable to have a printable spine
Unable to bind thick brochures or booklets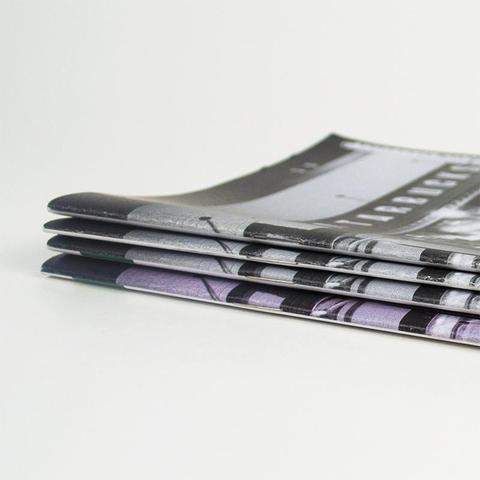 What is perfect binding in printing?
Perfect binding is often used for high quality brochures and paperback books. There is no need for any 'stitching' as the pages are glued to the spine with a strong, industrial yet flexible glue. As such, the finished product is pleasing to look at and has some extra durability.
Perfect binding pros:
Longevity and durability
Option to custom print spine
Aesthetic appeal- this option looks professional and tidy
Perfect binding cons:
Somewhat time consuming to produce
Unable to lay flat – as such you lose some margin space
Saddle stitch vs perfect bound
When it comes to the important 'Saddle stick vs perfect bound' debate, your answer really depends on the type of product you're producing. If you're after a short-term, thin brochure, to be produced quickly and cost-effectively, saddle stitching is the better option. If, however, you are looking to produce high quality, long-lasting paperbacks – perfect binding is your best bet! If you are unsure which option is best for your product, don't hesitate to get in touch with our friendly team today.