It may appear on face value that leaflets, booklets and brochures are pretty much the same thing when it comes to communicating through printed media. They are all highly visible, tangible paper products that impart some form of information to a target market. Despite the current reliance on digitally disseminated information and data these printed products are still an inexpensive, uncomplicated and successful method of building new business and maintaining existing custom.
Look a little closer and it becomes evident that for marketing purposes they each offer something slightly different dependent on the type of customer being targeted and the method of distribution. Examining the features and benefits of leaflets, booklets and brochures reveals a distinct diversity of use which needs to be clarified beforehand if a campaign is to be effective.
So, what's the difference between leaflets, booklets and brochures?
The official definitions
The dictionary offers a confusing array of overlapping terms which amount to much the same thing without considering the full characteristics of each.
"A leaflet is a small flat or folded sheet of printed matter as an advertisement or notice, usually intended for free distribution." Synonyms associated with leaflets are 'pamphlets', 'brochures', 'circulars.'
A booklet is "a little book, especially one with paper covers." Synonyms include 'pamphlet', 'brochure', 'handout', 'circular'.
A brochure is "a pamphlet or leaflet." Similar descriptions include 'booklet', 'handout', 'circular' and 'flyer'.
These interchangeable and ambiguous definitions do not help when choosing which print material is best for the job. It's no wonder businesses are unsure which one to use for a specific marketing campaign but having a knowledge of what features they each have may make it clearer.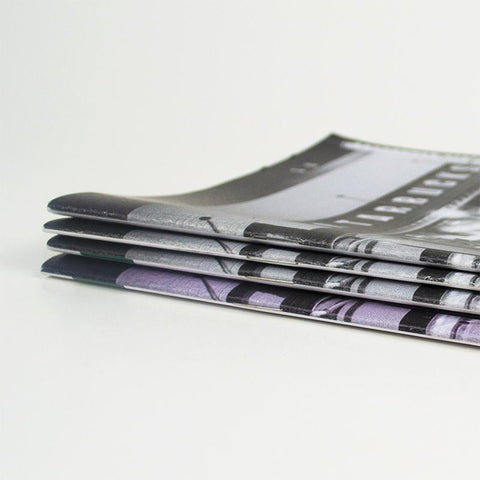 What do they look like?
A leaflet is a single sheet printed on one side or both sides in any colour, although, more often than not, they are full colour for biggest impact. They are either flat unfolded or folded to a smaller size. Usually they are envelope size or thereabouts so they can be easily held in the hand or folded to put into a pocket or bag. As a guide the paper weight is generally between 130gsm and 170gsm.
(NB; If you're asking What the gsm are all these paper weights? read out blog to find out!)
A flyer is very similar to a leaflet in size and printed single or double sided but is often unfolded and the paper weight should be around 300gsm.
Read our related blog – "The difference between flyers and leaflets" for more information on this distinction.
Booklets contain two or more pages made up from A4 sized sheets and either folded or stitched together. They are smaller than a regular book but look very similar with heavier paper covers.
Brochures contain several pages as a booklet but tend to have heavier duty card or paper covers with the main bulk of printing done on high quality, glossy paper. Brochures are made to be kept and referred to over an extended time period.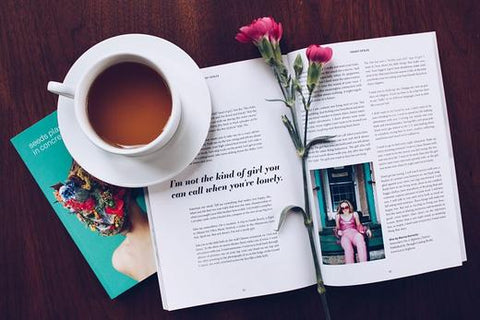 When do you use them?
If you have something important to say to a wide number of people, then leaflets will achieve this for you. Their purpose is to provide brief information in a small space and essentially aim to persuade the recipient to action of some sort. It may be to encourage them to purchase a new product, or to try a new service. Leaflets also help to circulate key business information such as contact details and listing unique selling points. The key to your leaflet achieving its purpose depends on how creative and successful the design is. When images arouse curiosity, or a slogan is catchy or a thought-provoking question is asked, these stimulate interest and the recipient reads on. What the reader does then is their decision, but they are now informed about your business or product and will make a personal choice based on that information.
Leaflets work really well as part of a direct marketing campaign when the leaflets are distributed by hand straight to the customer or can be sent via post in envelopes to contacts on a mailing list.
Booklets are also good for disseminating information but in a less concise way. They come in all shapes and sizes but do not contain the numerous pages of a standard hard or paper back book. Booklets allow you to home in on a specific topic or product giving additional details and extended explanations to enhance the recipient's knowledge or user experience. The images used are to supplement the textural information such as giving step by step instructions on how to use something. Or they may merely show what a product looks like so the customer can make a good purchase choice, as for instance in a catalogue.
Booklets are often slim enough to post out to existing or interested customers or can be passed on to visitors at an exhibition stand. The number of booklets distributed will be much less with a very clear target audience in mind.
When emphasis is needed on the quality or value of a product or service brochures are effective in highlighting these features. Many images are used to showcase every aspect in a very positive and flattering way and text is kept to a minimum, listing only key points and relevant details. The subject matter is always focused and usually targeted at those who have expressed an interest or who are already customers.
The print run on brochures is usually less than leaflets and booklets due to the more costly materials used and focused nature of the content. If you still need some help in choosing the right product for your needs, why not contact a professional?
Help from an online print expert
Eazy Print are specialists in producing a wide range of printed products created by a highly skilled design team, using top of the range printing machinery and computer software. Every stage of the printing process is carried out under the same roof using their own equipment which means that any customer order is considered and carried out to the best standard possible. Their printers operate almost continuously which not only maintains the high standard of products but also guarantees a quick turnaround from order to delivery.
Leaflets are printed in a choice of paper quality from 130gsm, 170gsm or 300gsm, single or double-sided design and in quantities starting from 100 to 20,000, (and beyond if you ask for a quote!)  Choose from A6, DL, A5 and A4 sizes and once you've submitted your own PDF artwork file your order will be with you in a matter of days. If you are lacking in time or motivation, the Eazy Design Team will conjure up an inspiring concept to catch the attention of your potential customers.
A choice of Budget (130gsm) or Premium (170gsm) booklets are available printed on silk paper, folded and stapled. Select which size booklet you require from A4 or A5, the number of pages (8-24) and quantity you need from 25 to 5000. The Professional Design Service is also available if you do not have your own artwork.
Luxury brochures are available in A4 or A5 sizes, containing 8 to 24 pages in quantities of 25 to 2000, although any other size or quantity may be requested. What makes these brochures high quality is the laminated 300gsm paper cover. The inner text paper is 150gsm.
Supply your own design or provide the design team with your ideas and requirements which they can realise in their own professional way.
This brief explanation will hopefully clear up any misconceptions about leaflets, booklets and brochures but if you still need some professional advice, the Eazy Print team will be more than happy to help make your campaign a success!