Although many things are digitally written or recorded in our technologically advanced world, there are times when your business will just need good old fashioned stationary. Read on for the advantage of business stationery….
The advantages of business stationery: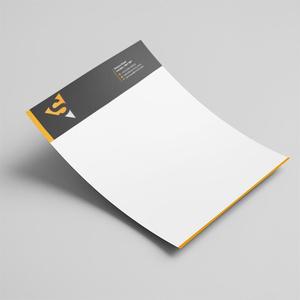 Convenience
It is extremely convenient to be able to just write something down: it is not always possible to use a computer or tablet for taking notes. A small notepad and pen is easy to use, no matter where you are. Personalised stationery gives even the simplest message an aura of professionalism that cannot be matched with plain paper.
Advertising that doesn't stop
Stationery is one of the best forms of functional advertising – it is inexpensive and exposes your logo and business name to many people with little effort on your part. One notepad alone can be used by many people.
Stationery is also a subtle form of advertising, as customers, and potential customers, will not feel pressured into seeking your services, but they will still be prompted to think of your business whenever they use the notepad.
Business cards
How many times have you found yourself talking to someone and find that you want to exchange contact information? If you are running a business, chances are it happens quite often. Writing contact info on scrap pieces of paper can look very unprofessional: hastily jotted down notes such as these are often thrown away. This can result in lost business and decreased profits. One customer gained more than pays for the cost of printing a great business card at Eazy Print.
Bundles make for great value
Business stationery bundles offer business cards, letterheads, and compliment slips in one convenient order. Our Executive Bundle features business cards printed on 400gsm silk art board with a premium matt laminate finish.
Our bundles allow us to pass a significant saving on to you when compared to the cost if the items were purchased individually.
Saves money and offers better quality
While some may be thinking that they can simply print their own stationery using their common office printer. When the expense of design, ink, paper, printing time, etc. is calculated you may be spending as much or more for a lower quality product. Why not leave your business stationery jobs to Eazy Print so you can spend more time growing your business or relaxing?
Green practices make business stationery a great choice
Eazy Print uses recycled paper and vegetable based inks that are good for the environment while providing vivid graphics and prints. We care about the environment and know that you do too. We hope to play an integral role in helping your business go green.
Exceptional Turn Around Time
Our dedicated printing team can help you design and order your business stationary and ship it to you within two business days. That means you don't have to wait long before you start reaping the rewards of a more professional way of communication and advertising for your business. Contact us today to get your business on the cutting edge of personalised business stationery.
Promote your brand
One of the main advantages of business stationery is the ability to promote and reinforce your brand. Read all about it in: Business Stationery To Promote Your Brand. Alternatively, check out our blog: What Business Stationery Does Your Company Need? for all your business stationery needs.