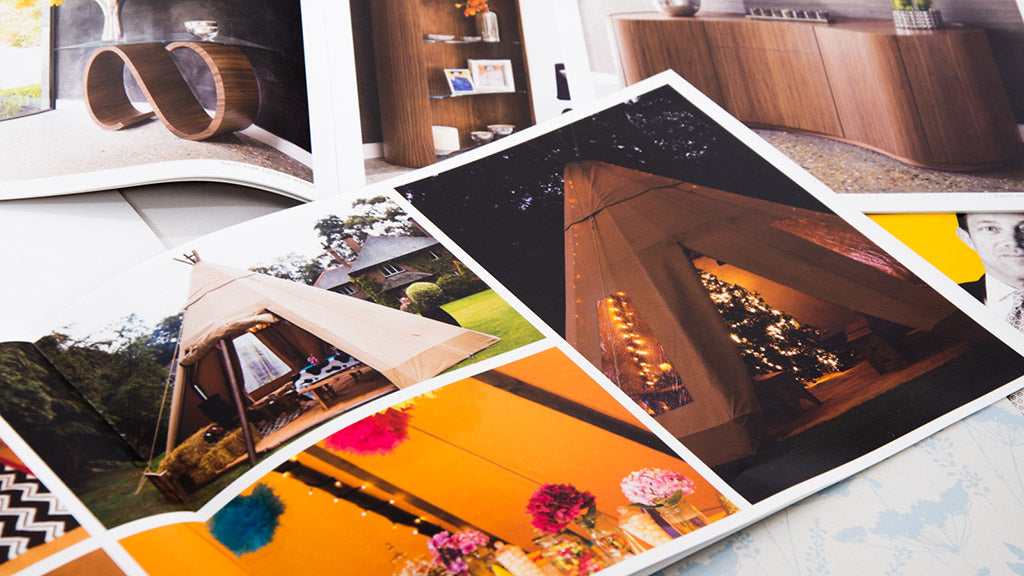 The rise of the ePub doesn't mean the demise of brochures and magazines.
Brochures have been around for a long time, so you could be forgiven for thinking they have had their day. However, brochures are still an effective means of advertising.
Although we've seen many publications move online (ePublications or ePubs) there's still a market for the printed version. Ultimately, many readers still like the glossy feel of print and the ability to view at their leisure in their own time, offline when we've reached point of 'screen saturation'. With more and more of us spending 9 till 5 in front of a computer we often like to spend our leisure time with our head in a good book, catching up on the latest fashion trends in a magazine or browsing a brochure.
Why bother with a brochure?
A well designed brochure can do a lot to promote your business. There are many reasons why you need a brochure for your next promotion. A brochure can help to focus attention on a specific product. If you are a business owner, then you know how important it is for your marketing materials to look polished and professional.
And while you'd like your readers to be engaged and read at their leisure, whether you have a consumer, trade or customer target audience, the production of a printed copy costs you money.
But how can we limit that cost? How can we increase sales or simply readership?
Firstly, you may consider limiting the number of printed copies. But why? Don't limit the accessibility of your content – print is cheaper than ever.
Secondly, you may consider selling advertising space.
But have you ever considered revamping your format by shrinking it?
Revamp the brochure format: Shrinking
There has been a wave of big publication shrinking their formats, with both newspapers and magazines revamping. It's certainly not a new craze, but it is a successful one that you may not have considered before.
In 2001, Glamour launched into the UK market with its "handbag-sized" format. It's remained in the top 25 UK title since its launch and is Britain's number 1 women's magazine.
In 2003, we saw the Times go from broadsheet to fully tabloid in a historic decision that marked the end of a 219 years of broadsheet publishing.
The launch of the tabloid reversed the decline in the sales of the Times – the circulation figures from September 2004 showed a sales increase of 4.7% to 620,870 copies from 592,977 copies in September 2003.
Why not give revamping the brochure format a try?
Our online store gives you many brochure, booklet, leaflet and flyer options. Full colour printing throughout, A5 or A4 formats, paper options and quantities from 25 copies to 2,000 copies. What more could you ask for?
An additional spin-off for the A5 format is a longer shelf-life as it simply takes up less room. And to keep your brochure looking nice on the shelf we can matt laminate the outer cover for you.
Our friendly studio can help you with design and templates to help you on your revamp way. Considering switching from A4 to A5? Check out our costs online to compare what a change in format could save you in pound notes.
We have a cheap budget, mid-range premium and luxury range of options available to suit any budget and marketing requirements. Plus, we have a digital and litho machine under one roof.
Alternatively, give us a call and one of your friendly team will be happy to help.