Printing techniques are a designer's best friend. Knowing the range of techniques and how you could incorporate them into your design allows you to use all the tools available to make your design not just functional but beautiful.
Cool print 'finishing touches' can often be overlooked when designing. But refreshing yourself about which printing methods are out there can give you the edge.
Some of the techniques may seem to be out of your budget's reach but there are also products that can impersonate the effect at a reduced cost. Here we'll outline a few…
Varnish
Varnish is a coating that can be applied to your print to add a clear glossy or matte effect to your design. It can be used to 'lift' words off a page, add a glossy effect to imagery printed on matt paper, or simply to give a textured effect to your overall design.
For longer run items and for a striking effect, ask us about Spot UV vanish that can be applied to chosen spots (areas) of your design.
Lamination
Lamination can be a liquid that dries to a tough gloss or dull surface, or it can be a film. Both adhere to the surface to protect it and give it a sheen. Depending on your choosing lamination can be glossy, matt or satin. Adding lamination to your print items makes them water and tear resistant for longevity.
View our laminated flyer options. Our collection of laminated flyer printing comes in various sizes and finishes. The flyers are printed on 300gsm art board and are laminated with either a matt or gloss finish depending on your preference. We believe lamination not only improves the durability of your flyers but also enhances the quality and feel too. But we don't only print flyers! We can print and laminate your business cards, brochures and folders, in all different shapes and sizes.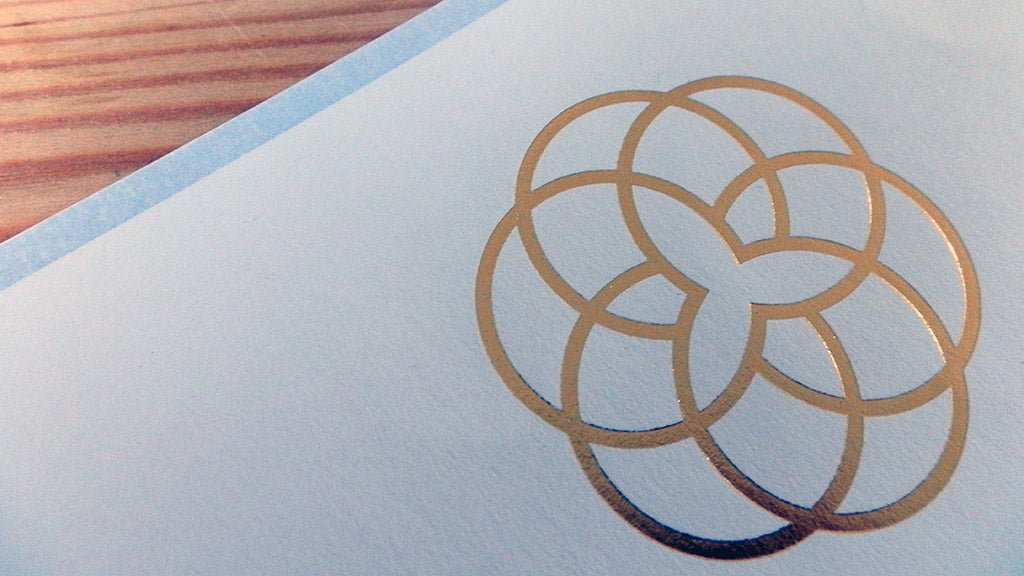 Foil
To create a gold, silver or bronze stamp, a layer of foil is affixed to the paper or card by a heating process. It's not a complicated process and setting up your artwork is the same as setting up a template for spot UV. If in doubt, our design studio can help you with. It can give really arty and striking effects.
You can keep costs down by carefully considering the percentage area of your design to be foiled and also creating a set element of your design that can be used on other items at the same size. For example if the emblem on your business card is going to be foiled, make sure you are happy with the size of the emblem, that way you can use it again at the same size on other print items like brochures or leaflets. Be sure to ask us to keep your foiling block on file to save cost on future print runs.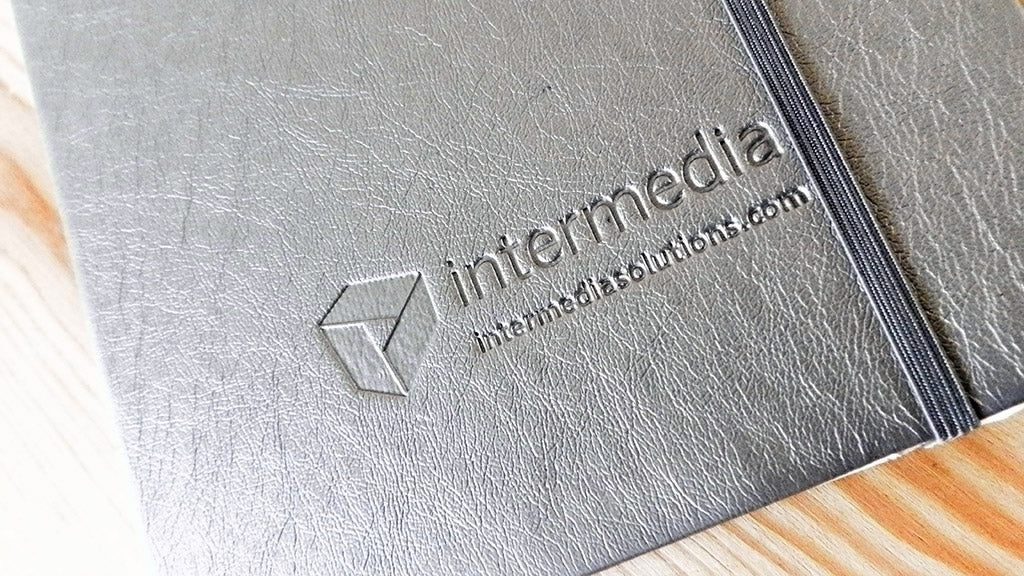 Embossing & Debossing
Embossing and debossing are similar processes that create a different result. Both processes involve the creation of a metal plate and a counter. The plate is mounted on a press and the paper is stamped between the plate and the counter. The impression is created by the force used to push the paper stock into the plate.
As the names may suggest, embossing produces a raised impression and debossing creates a depression on the paper stock.
When designing there are a few things to remember about the use of space on your design. Embossing and debossing are mechanical processes that manipulate the paper stock, therefore by default it will manipulate your design and this should always be taken into consideration:
Always set your text to have more space between the letters, and lines, than usual
If you are designing a set of items try and use the same design to save you creating more than one metal plate as plates can be expensive
Thermography
Thermography is a printing method that gives a raised appearance, but uses a totally different process to embossing achieve the effect. It uses a special powder that is added to the ink when printing. When heated the ink and powder mixture dries and a raised surface. This is very specialist but gives lovely effects.
Die Cut
Die cut involves cutting shapes in paper or card with the use of a die. These are normally custom pieces but once you have an idea of what you'd like ask our team to check if we have anything similar that we could use or offer advice. For example on shorter runs we can hand cut round corners, saving the need for a die.
UV Ink
UV ink adds longevity to your banners. All of our PVC banners are printed in full colour with UV inks on heavy duty fire-rated PVC material. Supplied hemmed and complete with eyelets, they are suitable for both indoor and outdoor use. UV inks adhere well to a wide range of substrates and dry fast. View our PVC roller banners.
Our friendly studio can help you with design, we also have a range of templates to help you on your beautiful way. We can also offer advice on all of our products and finishes.