Brochures are versatile and effective marketing tools. When you need written information about your business to support an advertising campaign, or detailed facts about the new product you're launching or even a souvenir for interested visitors to your exhibition stand – brochures can do all these jobs – no sweat! And even though the current trend is to market online, brochures still hold their own as tangible complements to this.
So it's important to get the design and printing of your brochure right. If you need a little guidance in this respect then read on for some confidence-boosting tips for designing your first brochure.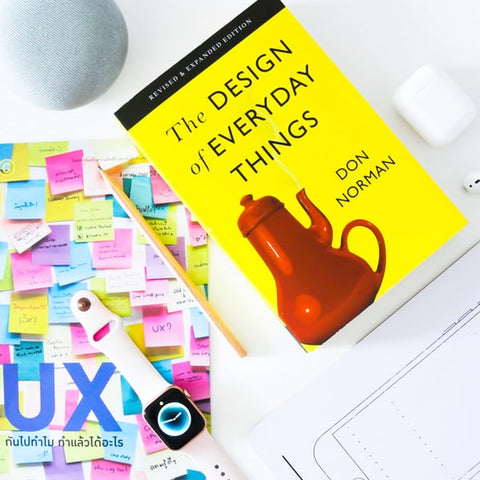 What's your brochure for?
The British Dictionary Definitions cites a brochure as;
"A pamphlet or booklet, especially one containing summarised introductory information or advertising."
 You can use a brochure in a million and one different ways which require imparting information in a concise way or to advertise in an effective way. In fact there are numerous different terminology used to describe brochures in their various settings; booklet, leaflet, advertisement, folder, catalogue, prospectus to name just a few. How you put your brochure to use will determine the style, layout, size, quality and hence the cost of the finished product. Consider some of the more usual ways brochures are used in business:
 To introduce a business, product or service
 As a guide to using a product or to appreciate its potential
 A summary of all aspects of a service
 Hightlighting roles of departments, teams and staff members
 To itemise the schedule of a campaign, development phase or programme of events
 A complete list of all the products or services on offer
 To raise general awareness about a new business sector, a change in law and administration or an emerging innovation
Decide exactly what your objectives are in producing brochures and then you will come up with the best content and layout for the job.
 Who is your brochure for?
Have a clear picture of who your brochure is being designed for and then create a piece of literature they will appreciate, not you. Is it a specific customer group who will be interested in a new product? Or an existing client who has committed to your brand? How long do you anticipate the brochure will be required for? Is it needed to provide temporary information applicable for one day? Or will the information remain unchanged for the longterm? Answers to these questions will give you a better focus to your design and ensure your objective is achieved.
 How will you make your brochure available?
Give attention to how you will get your brochures into the hands of your target customers. Will you send them out in response to requests on the website? Or give them away to any interested visitors to your exhibition stand? Maybe they will be distributed via direct mail if you have a database of existing contacts? Or perhaps you'll set up staff members to personally hand them out at a specially arranged event?
How you decide to distribute your brochures will have an impact on the way they are styled and put together. For example a smaller brochure would be more practical to send via mail and specifically requested details would call for copy of greater depth and explanation.
 Why design your own brochure?
DIY brochure design not only brings benefits to your business such as generating motivational information to interested ones and reducing the marketing budget, but also to the staff involved in the project. They have a blank canvas on which to paint a positive picture of your business and the freedom to convert concepts and objectives into a beautiful piece of literature. If you design inhouse this will dramatically reduce costs which allows these to be allocated elsewhere. Also if your team come up with the design then this can be recycled or rehashed at a later date, which will again reduce costs.
 How will you design your own brochure?
There are three main options on the table for creating a brochure for commercial use.
 To use an existing programme with the facility to design eg Microsoft Word has its own brochure design feature with templates for guidance if required.
 To use software online eg Canva or Adobe InDesign which offer a huge stock of templates, fonts and images and a free trial period.
 To use templates provided online by graphic designers and printers, which means your design will be set up ready for the best printing result. Templates are great for providing an outline for your design which you can work on in an efficient and systematic way.
 What will your brochure look like?
Whatever design tools you choose, make sure the content is clear, focus on the 'story' you want to tell the reader and don't forget the 'call to action'.
More specifically, the following guidelines for each component of your brochure are detailed below:
 Images should always be of good quality and of a proportional size so as not to dominate the page. Think about the number of images you choose and how they will be inserted into the design in an effective way. When choosing stock images select only those that look natural and bear a relation to the subject in the text.
 Copy should be kept simple, to the point and remain true to the theme or topic of the brochure. Endless paragraphs of text is hard for the reader to digest so spread the wording out, interspersed with diagrams, charts and pictures. It's a good idea to get the text right first before you start designing the brochure and then slot it in around everything else.
 Fonts should be limited. Maybe just two is all you need to keep the layout looking uncluttered and easy to read. Choose one decorative style for the title and another sans-serif for the main text body as these come without embellishments and are easy on the eye.
 Colour is more important than you think. The combination of colour you choose for your brochure will determine how it is perceived by the customer. Make sure your colours complement or contrast well and that the text is still visible and readable.
Dont forget to always include your contact details so the recipient can answer the call to action.
 What finishes will you choose for your brochure?
A well thought out and executed design could be ruined at the last hurdle by the way the brochure is finished. For instance the choice of paper stock could cheapen the quality feel of the booklet. Eazy Print recommends a density of 130 – 170gsm for most brochure printing, with a cover of 300gsm.
Additionally give thought to the binding for your brochure. Again there are numerous options all costed according to their components and complexity. For example will a simple saddle stitch suffice to keep your temporary information booklet together for the short period it's needed? Or would a more robust spiral or wire binding be more durable to ensure the literature lasts?
 Who will print your brochure?
When selecting the right printing company you might want to think about:
 How long have they been in business?
 Do they offer a brochure printing service?
 How is their customer service? Check customer feedback
 Are they good at meeting deadlines?
 What equipment and software are they using?
 Are their printed products of a consistently high quality?
 What is their reputation in the digital printing community?
Then you need to decide what your print run will be. Obviously the more brochures you print the cheaper the cost per copy and as these have many pages each (up to 48) you don't want to waste any!
The purpose for the brochure will again come into play here because if you the information is not likely to go out of date quickly you can use up the entire consignment without wastage. But if the booklet will only be accurate for a limited time, you will need to make a more precise estimation of the number required.
 How to create an impact with your brochure
At times there is a need to stand out from the crowd, such as at an exhibition, when you really need your brochure to catch the eye of potential customers. How can you do that? 
Take a look at the following suggestions to ensure your company brochure really shines out:
 Make your brochure smaller or larger than the norm

 Fold your brochure rather than bind it in the centre

Use geometric shapes and cutouts

Make your brochure a novel shape eg circular, heart shaped

Add inserts or giveaways in brochure pockets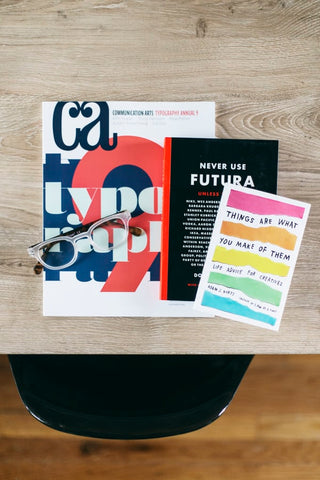 If this is your first experience of designing your own brochure, please don't struggle on your own. Speak to one of the Eazy Print team who will help in any way they can to ensure your brochure exceeds all expectations!
02380 700111