Skyscrapers, flat-screen TVs, comfy fluffy slippers; if some things are worth having, they're worth having big.  So if you want to say something, say it BIG. Our high quality and striking display boards leave nothing wanting in the size department. Whether it's an 'A' frame or a sturdy foam board poster, there will always be a display just right for your business, and our display board printing experts will help you work out which suits your needs best.
Display Board Printing – Promote Your Business Professionally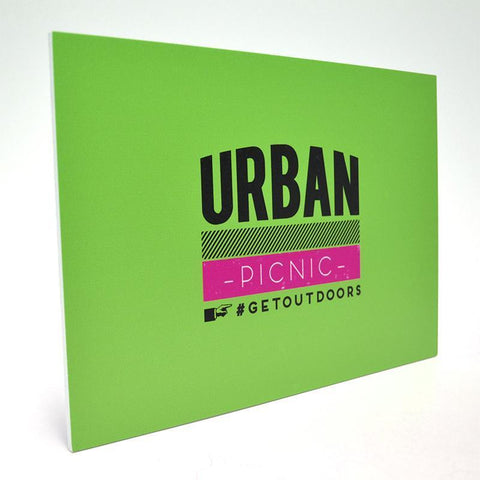 Display boards are great promotional tools that professionally and innovatively showcase your business to passersby. Ideal for events, exhibitions, or for providing your local customers directions to your door, these durable printed boards capture the attention your business will most definitely benefit from.
Hang them, stand them, prop them up or fix them to the wall – in fact you could even stick a couple together and wear them if you want to!
Our deceptively lightweight display boards are the epitome of promotional versatility. Strong and re-usable display boards are a great investment as they will last year after year, even in the rain!
Printed with UV stable inks, whether direct to board for the quicker and cheaper option, or printed digitally high-res onto Self Adhesive Vinyl and mounted to a board, our range of products will satisfy your budget and designs making these an unbelievably efficient product range.
Our design and print professionals are highly adept at display board printing, so tell us what you want and we can quickly create stunning designs that get the message across. Or if you're not sure what kind of design you need, we're the local, friendly and personable printers that will sit down with you and talk you through the best designs for your business– because we're nice like that.
Written by Joanne Serellis