In today's digital age, it's easy to overlook the value of traditional offline marketing methods. However, printed materials still remain a vital part of your cohesive marketing strategy. Leaflets, flyers, business cards etc. all have their place in building your unique brand. So what about letterheads? A more conventional marketing material, letterheads remain an essential part of a business's branding and communication strategy. Let's explore the benefits of using letterheads for modern businesses.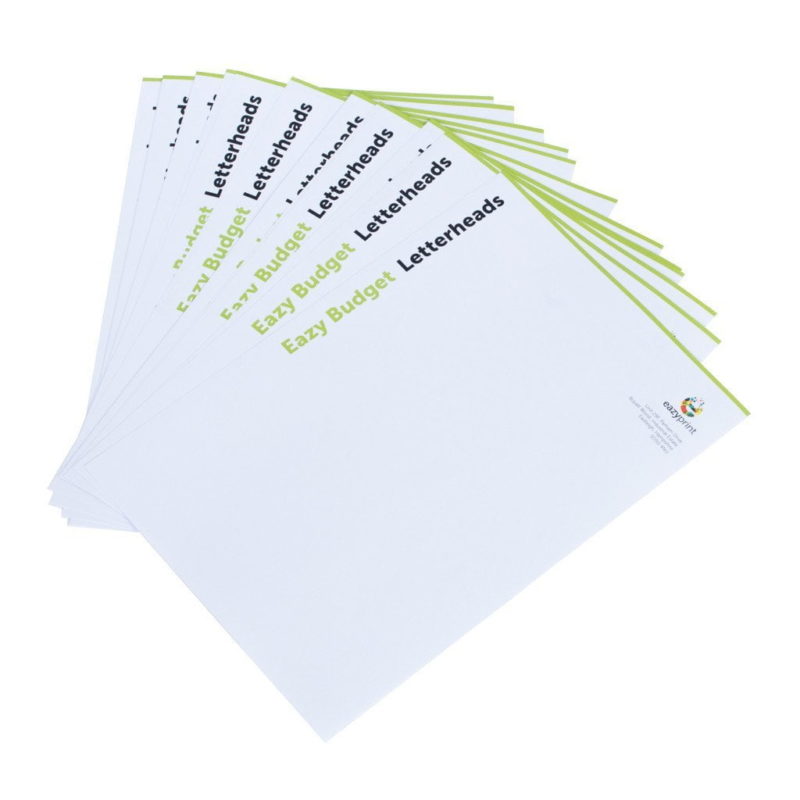 Printed stationery elicits professionalism and credibility
One of the most significant advantages of using letterheads is that they convey professionalism and credibility. A letterhead provides a consistent and unified appearance for all communication materials, including letters, invoices and memos. 
By employing a uniform format, businesses can establish a brand identity that inspires trust and confidence in their clients, customers and stakeholders.
Printed letterheads promote brand identity
A letterhead serves as a powerful branding tool that reflects the unique identity of a business. It provides an opportunity to showcase the company's logo, typography, colour scheme and other design elements that help create a lasting impression in the minds of the readers.
A well-designed letterhead can reinforce your brand identity and create a sense of brand recognition among your exisiting customers and potential target audience.
Custom letterhead design can enhance marketing
A letterhead can also serve as a marketing tool that promotes the business's products and services. By incorporating relevant information such as the company's tagline, mission statement and contact details, a letterhead can effectively convey crucial information to the recipient.
You can also include promotional offers or incentives to encourage the recipient to engage with the business further, such as discount codes.
Build custom relationships with custom letterheads
A letterhead can help build stronger relationships with customers and stakeholders by providing a professional and personalised touch to communication. By customising the letterhead with the recipient's name, job title and contact information, businesses can create a more engaging and personalised experience for the recipient. It shows that the business values the recipient's time and attention and is willing to go the extra mile to create a positive impression. It also allows a client a direct point of contact – providing specific contact details, rather than just a main switchboard. 
With variable data printing we can ensure every letterhead in your print run is customised to the appropriate recipient. Learn more about variable data printing in our helpful VDP support guide.
Letterheads can help with legal compliance
Using letterheads can also help businesses comply with legal requirements related to business correspondence. Many countries have regulations that require businesses to include specific information on their letterheads, such as the company's legal name, registration number, and VAT number. By incorporating this information on their letterheads, businesses can ensure that they meet the requirements and avoid any legal repercussions.
So there you have it – 5 ways in which printed letterheads can help your business!
We offer custom printed A4 and A5 letterheads.
Got a question? We'd love to answer it!