Whether you're a rookie exhibitor or a seasoned pro, you'll know that exhibition visitors generally have the same expectations; vibrant graphics, friendly staff, eye catching literature and special giveaways. These are standard yet necessary. But you want your brand to rise above the rest. How can you add those special features to make your exhibition literally stand out in a crowd? Where do you start?
What's the plan stan?
According to Trade Show Advisor it's all in the planning. "Begin by defining your reason or objective for trade show participation and the message you want to clearly communicate to your visiting public." Whilst designing your stand always keep these two goals in mind.
In a nutshell, your aim is to give your customers exactly what they want, just what they need and so much more besides. This may feel like a daunting task but don't worry it's easier than it sounds.  Rather than reinventing the wheel, it's just about giving the wheel a new shiny tyre. Aim to ensure your exhibition booth perfectly reflects your brand and all it stands for.
Ask yourself "Does this design convey accurately the company image, values and mission?" In line with this, come up with a novel theme and build the set using well placed, eye-catching structures such as bespoke exhibition stands, and pop-up counters. Layer these with artistic roller banners, colourful blade feather flags and atmospheric lighting.
Big isn't always beautiful
If budget is an issue you don't have to rent the largest floorspace filled with state of the art technological displays to make the event a success. Katy Roberts of Fresh Brew Marketing explains "exhibiting is about having great ambitions not huge budgets." Small stands can work well. They are personal, friendly and unintimidating and most visitors respond more positively to a smiling face and interested person than a clutter of gadgets and flashing lights.
Choose your stand location carefully. Speak to the organisers well in advance for advice on choosing the best place for the greatest return on investment. It's been suggested that stands located next to refreshment bars or on corners are advantageous but it's best to avoid locations next to toilets!
Once you've secured the perfect spot, use the space wisely. A couple of well-placed roller banners are a perfect canvas to advertise your business without taking up too much room. The great thing about a good quality pull up banner is that it can be used over and over, so invest in one that will stand the test of time.
Great graphics
Let's face it exhibition space is not cheap so to ensure the whole project is cost effective we must capitalise on the space we've been given. That means maximising on height as well as length and breadth, since the aim is to draw people from all over the trade show. Long range graphics should be placed as high as possible within the show regulation limits, medium range graphics just above head height and short range at eye level.
It's essential that all graphics used in the exhibit are simple and legible.  For example, roller banner designs should contain more images than text to convey complex ideas quickly; if they are life sized as well, all the better. The images chosen should be selected with reference to your chosen theme, the type of audience you expect and in line with your company image.
A word of advice here, whilst it's great to conjure up an all singing, all dancing set full of words and images, never underestimate the effectiveness of empty space. Sound a bit like a contradiction? According to Monica Orrigo or Commerce Digital, it's an exhibition rule of thumb to include 40% white space in graphics. So, don't be afraid to leave areas blank. Too many images and extraneous information clutter the look of your booth and leave the onlooker overwhelmed.
People power
We've all been there. You're in a shop, having a mooch, and you spot an approaching salesperson with that predatory look on their face. Do you a) pretend you haven't seen them, b) make a hasty escape with your head down or c) stare them out in the hope they back away? The point is, we all hate being cornered.
So how do your exhibition staff fare in in this regard? Choosing the right people is imperative to the success of your exhibition experience, even if your display lacks ingenuity and good design the right person could draw in the punters and get your name out there. If budgets are slim always invest in people as a priority. The team need to be inviting and friendly but they must resist the urge to pounce the second they have eye contact. Rather than cornering a visitor, help them feel at ease with a warm smile or friendly comment on the event.
An individual is far more likely to approach and ask questions when they are relaxed and unpressured. Also, use the team's strengths. If you have a performer in the ranks, encourage them to put on a bit of a show. Equally, if a visitor seems a little timid, leave them to the skills of the discerning and gentle member of staff who is willing to listen.
Marketing Tools at the ready
Ensure your literature and posters are clear, concise and accurate. Well in advance, check all your promotional materials for mistakes and ensure your contact information or business cards are up-to-date and easily accessible. If necessary have revamped leaflets, brochures or cards printed as a priority.
When it comes to promotional materials avoid wasting money on irrelevant gimmicks. We are all partial to a freebie but what happens to the bag full of 'gifts' when we get home? Keep your stand classy and limit giveaways to discount vouchers or product samples.
Social Media is the most economical advertising tool we have so it's vital that we capitalise on its benefits. Build up anticipation on Facebook in the weeks beforehand and interact with visitors at the show by Tweeting Live. Don't forget to use the event hashtag to maximise your reach. When your followers view your exhibiting prowess and the professionalism of your business, they'll come flocking!
Fancy Frills
Keeping it real is a challenge in the hi tech, hi vis world of exhibitions. Whilst we want to maintain an overall impression of professionalism and dignity we don't want to portray our business as staid, uninspiring or lack lustre. There are several tasteful additions that can be made to conjure up good impressions.
Harness the power of the senses drawing your potential clients in with refreshments au gratis. The smell of quality coffee or a freshly baked croissant is nectar to the nostrils of weary customers searching for a moment to pause and take breath. Provide them with calm interaction and a homely atmosphere created with ambient lighting and comfy chairs. They'll want to stay …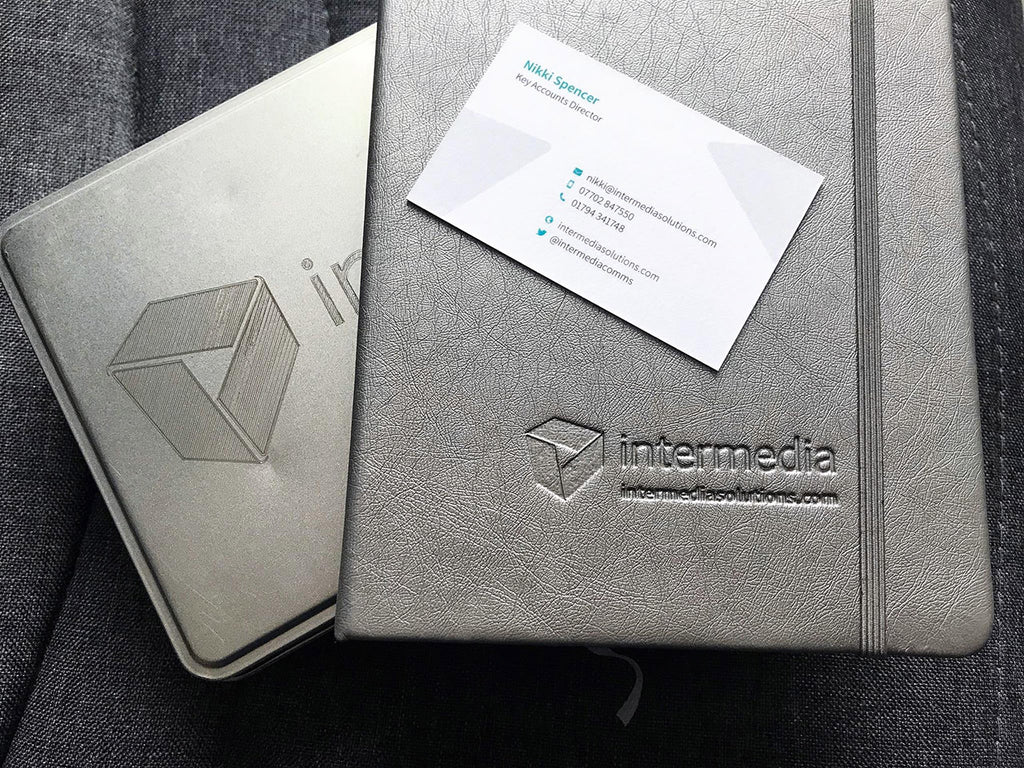 And finally…
The show is over, the last visitor has left and you're packing away the remnant of your exhibit. It's been a resounding success. The people came in their hordes, you spoke to a large proportion of them and one or two sounded very interested in your business. What do you do now?
Apart from pouring yourself a large G &T, ensure you have all the names, job titles and contact details of the clients you plan to contact and add any relevant notes,  whilst the information is fresh. Use these along with the organisers list of attendees and process them onto a spreadsheet segmented into hot, warm and cold contacts. Create a follow up plan for each segment. Don't expect too much straight after the event. It's common knowledge that in a B2B environment up to 50% of leads aren't ready to buy when they first make contact but about 75% of these leads will become sales within 12 to 18 months.
Need some help?
Attending an exhibition can be a cost-effective way of rubbing shoulders with existing customers and making new contacts too. The key to obtaining the greatest value from attending these events is careful planning and giving yourself plenty of time to get all the elements right. If you would like to share your event ideas with our experts, we're always here to listen, guide and advise. Or if you would like assistance with the content or style of roller banners, contact us online or call us on (02380) 700111.