With the extensive choice of banner display products we have, planning a summer advertising campaign and choosing the right outdoor banner can become a marketing manager's headache! Which product is right for your business and where should you put it? These are good questions to ask but not the essential ones. There are other more important factors to consider before trawling through pages of outdoor banner displays. For example, the crucial question: what is the best material for an outdoor banner?
To make your job easier, first learn about the choice of materials for outdoor use so you can ascertain which banner would serve your purpose best.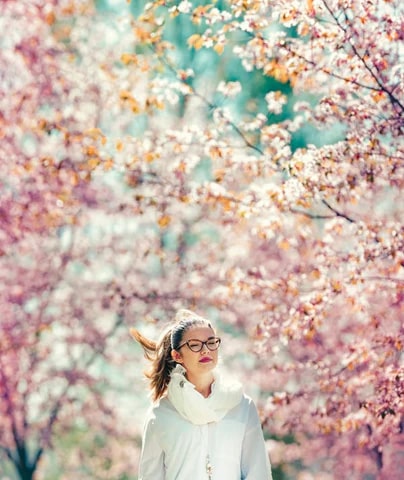 It's great to get outside. Especially after a long, wet winter. The same applies to our businesses as we begin planning for summer events and outdoor advertising. It seems logical to make use of your existing outdoor banners for this purpose or you may want to invest in new ones this year to get the job done.
However, whatever you choose, more than ever it's imperative we get the return on investment right. If you really want to make the best decision when selecting your outdoor banner you need to be informed of the finer details of products which will best suit your needs.
Let's get down to the fundamentals of outdoor banners and learn exactly what types or banner material are available and how they are best put to use, as we try to answer the question: what is the best material for an outdoor banner?
What are outdoor banners made of?
There are basically three different types of material used for outdoor banners which are mostly composed of a mix of plastic based elements. 
Vinyl

Mesh

Fabric
Vinyl banners – the best material for an outdoor banner?
Vinyl banners are made from a plastic comprised of ethylene and chlorine, which when combined form polyvinyl chloride or PVC. This is what we refer to as vinyl – an extremely durable, water resistant, weather proof material that is unlikely to tear. It is used mainly as a fabric but can also be used in a harder form, such as in PVC piping.
It is easy to see why vinyl is a suitable material to use for displays that are located outside:
Any moisture runs off them and the graphics remain undamaged
With the use of UV resistant inks they fare well in direct sunlight
They remain in place in areas exposed to wind if tethered well
The quality & durability of printed designs is exceptional
As such, they can be used anywhere outdoors, are unlikely to rip, fade or crack and will endure the elements for a prolonged period of time. Manufacturers claim they will last at least three years in their external location and maybe many more depending on the general climate and specific weather it has to endure. In other words, if the locality tends to avoid severe drops in temperatures; a moderate summer; minimal amounts or rain and little wind and these optimum conditions continue, your banner is likely to last years!
They are attached to walls, fencing, gates, poles or their own stand using bungee straps or cords inserted through grommets, or reinforced holes, placed at intervals around the banner edge. This ensures the banner remains in place without damage throughout extreme weather periods.
Mesh banners – the best material for an outdoor banner display?

Mesh banners are made from intersecting layers of vinyl pressed together to form an extremely strong and lightweight base material that allows wind to pass through without the risk of tearing or damage; a 70:30 ratio of material to holes. These outdoor banners are light weight, exceptionally strong and allow sunlight to pass through which maintains the quality and clarity of the design.
As they are semi-transparent the colours and graphics are said to be 'muted' and are best viewed from a distance. Ideally, they need to be attached to a chain link or wire netting fence to emphasise the see-through appearance without blocking the surface or background they cover. Grommets and bungee straps also keep them securely in place, enabling them to remain intact even under the greatest tension.
What about fabric banners?

Fabric banners are more delicate, elegant displays that can be used outside as long as they are sheltered from heavy rain or high winds. They are made from lighter polyester material and are slightly transparent allowing a certain amount of light through which gives the fresh modern and stylish look.
Polyester is derived from polymers and esters, hence the name. Polymers are similar molecules which bond together to form a strand and esters are organic compounds, which when combined form a useful, durable fabric used in the manufacture of clothing and other industrial products.
Polyester fabric does not fare well in an outdoor environment constantly exposed to moisture or sunlight and are better for one off events and low usage outdoors, in which case they will last a lot longer than if they are left out to the elements.
What makes a banner strong?
The 'anatomy' of an outside banner is simple yet very effective. With vinyl banners for example, polyester cording is used as an internal scrim (an additional layer of material to increase strength at its core) and this is covered by a polyurethane-based layer for printing on. Tearing and puncturing is reduced thanks to the weave of the fabric – a weft-inserted knit – a bit like a weaving loom where fabric is cross threaded over the longitudinal strands of the warp.
Additionally thread thickness, or 'denier', determines how easily the banner can be damaged and how well it will resist water droplets. Simply put, the heavier the denier, the higher the number, the thicker the material, the more water resistant and durable the product will be. So if you need a display banner to stand the course of time whilst remaining vibrant and legible you need to opt for a higher denier.
Polyester also plays a key role in the tensile strength of each outside banner. This term refers to how well the fabric withstands tearing or ripping under tension. Vinyl, mesh and fabric banners all use a variation of polyester material in varying amounts which will have an affect on the thickness and structure of the complete banner.
Fabric banners are 9 oz made from polyester
Vinyl banners are 13 oz or 18 oz made from polyester (with a vinyl layer)
Mesh banners are 10 oz  made from a polyester vinyl mix
The ounces measurement in this case is based on the weight of the material in a square yard. The higher the ounces the thicker the material.
For the great unwashed it may appear that polyester and vinyl are one and the same material as they are both a type of plastic and appear similar to the naked eye. But according to professionals this could not be further from the truth as they are very different structurally under the microscope. All we need to take home from this is it's the mix of polyester and vinyl that gives our outdoor banners their toughness and constancy!
So… what is the best material for an outdoor banner?
In summary of the above information, choosing the right outdoor banner for your needs will depend on how long you want it to last, how you'd like it to look and where you are going to put it.
Fabric banners are generally better for indoor use such as supermarkets and shops, hotel foyers or libraries for example, but would work for a short period of time above the door of a pub, bar or restaurant, at a school fair, village fete or to advertise a one off summer event in your location.
Vinyl banners could remain outside all summer and beyond if you so desired and could continually advertise your seasonal discounts at attractions, give directions to your scheduled summer events or draw attention to special offers in the car park of your leisure centre. 
Mesh banners, on the other hand, could stay put for the duration if for example you need to display a welcome message to customers outside your retail outlet or set up permanent signage in a town centre. Bear in mind too that they are great in exposed areas and places open to the elements such as at country parks, along hiking routes or in fields used for annual music festivals or agricultural fairs. 
If you're looking for more information on the optimal material for your outdoor banner needs, learn more about the products offered on the Eazy Print website where each banner item is listed and explained in detail. Alternatively, you can call 02380 700 111 where a team member will be happy to help.