Trade show displays provide "a highly visible statement about a company" according to ExpoMarketing. They tell everyone attending who you are, what you do and how you can help them. This is not just confined to advertising content but is also conveyed through the arrangement, quality and the choice of displays (including banners, posters and signs) used to fill the space. In this respect, getting the finer details of your display stand right is almost as important as what you say in print form, as well as face to face. Read on to learn all about the essentials of trade show displays…

The Essentials Of Trade Show Displays
What aspects of the trade show display should you focus on to give the right message to potential customers?
What is a Trade Show?
A trade show or trade fair is an exhibition held for companies of a particular industry to gather together to showcase new products, meet with potential customers and to review the activities of competitors. These events also provide an opportunity to learn about new trends or products in the marketplace and to discern future business opportunities.
Trade shows are generally attended by members of the trade or related professionals, although some trade fairs include a number of days where the public are invited.
There are three main purposes of a trade show:
To market products and services to potential customers
To form business relationships through face to face communication and     information sharing
To identify useful contacts at the same level in the supply chain and to meet up with existing suppliers and buyers.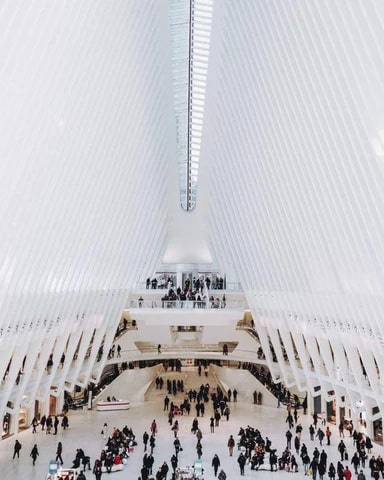 How do Trade Shows work?
There are over 1.3m business events held annually in the UK (according to Eventbrite) and generally, they all follow the same format. A main convention hall or auditorium is divided into sections and individual booths are allocated to exhibitors to display information or examples of their business. Throughout the day seminars or presentations are held to educate and inform attendees about industry best practices, trends or regulations. Team members taking part represent their company by attending the booth or exhibition stand or by visiting other industry members stands to make contact.
Display space varies in cost at a trade show according to location and size. Businesses select the space they require and then fill the area (booth) with a selection of stands, backdrops, counters and accessories. The appearance and feel of a booth is dependent on the type of display that is chosen, from a simple tabletop counter to an elaborate construction.
Smaller businesses do not need ample amounts of cash to create a stunning, eye-catching display that draws people in. Often those with limited budgets do just as well to opt for one or two cost-effective display stands set out in a tasteful and simple way.
Types of trade show displays
There are three main types of display each with their own merits and advantages.
 Pop up displays
 Panel displays
 Modular displays
Pop up displays are low cost, lightweight displays that are straight forward to put up and dismantle and very easy to transport and store. There are all sorts of counters, banner stands and backdrops that can be set up instantly without stress and reused at another show. They are flexible when it comes to the layout and the graphic panel is convenient to change.
Panel displays are sturdy and stable frames suitable for a one-off 'focus' show or for a large display space. They are heavier to transport and sometimes tricky to assemble. They are often custom-built to a set of specifications giving a uniqueness, but not without the price.
Modular displays are a mixture of both pop-up displays and panel displays. They are lightweight and easy to use but also offer flexibility in stand design, whereby individual sections are configured in a variety of ways.
Easy transport stands are the way to go!
The UK events industry is big business with the number of trade shows set to increase and the average budget allocated to these events expected to rise. As a result, businesses are attending more and more shows throughout the year which may have a bearing on the trend in exhibition displays. If your marketing plan involves maximising on trade shows to attend, it may be worth weighing up the most practical display stand for the job.
Shows are held mostly in main cities but venues are popping up in many a far-flung location. Consideration should be given to how you plan to transport your chosen display, how quickly you can dismantle it to move on to the next event and realistically how many team members will be required to achieve this.
Pop up, roller banner and retractable display stands are basically the same type of model in being lightweight, easy to assemble and dismantle and convenient to transport. A graphic panel of variable size, printed in full colour on hard-wearing material, is rolled up on a sprung mechanism and stored in its own base, which also cuts down the space needed for storage. The base containing the rolled up graphic and support pole fit snuggly into a carry case, suitable for one person to transport easily on their own. They may not be the sturdiest most permanent display models available but their low cost and simplicity to use are important factors to consider when allocating the trade show budget. (See more details on how to budget for a trade show).
Trade show banner material to suit
Banners not only come in many sizes to fill the display space available but they also come in a choice of materials appropriate for their use. Obviously, events held outdoors will need display banners that will withstand extreme weather.
The main types of banner material are:
PVC is a widely used plastic polymer producing a very versatile and durable banner material withstanding wear and tear and regular use over time. PVC banners are particularly lightweight, flexible and resistant to water and are therefore ideal for outdoor displays.
Mesh is comprised of many crisscrossed fibres which allow air, light and sound to pass through. The holes in the mesh allow even strong winds to pass through making this a highly suitable material for larger, longstanding external displays.
Outdoor banners are printed on weatherproof PVC or Mesh using durable inks for external trade fair venues where the elements come into play, to ensure your display does its job.
For further help in choosing the right trade show display for your next event speak to one of the Eazy team who will be happy to advise and work with you to create a show stopping stand!