On Thursday 22nd April, we celebrate Earth Day. As the collective mind of the population shifts to the importance of saving and protecting our planet, more and more businesses look into how they can reduce their environmental impact. So is the printing industry sustainable? Read on to find out how EazyPrint takes our commitment to helping the planet seriously with sustainable printing …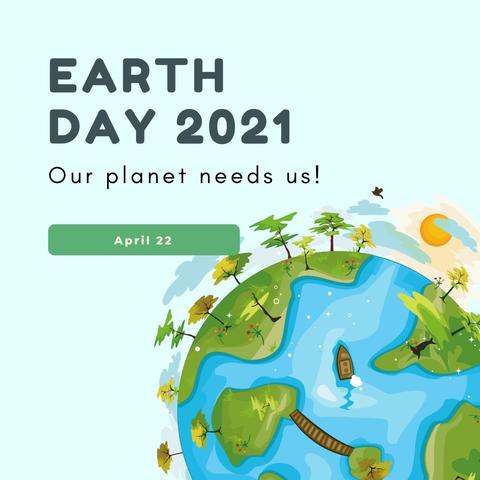 Is Digital Printing Sustainable?
When we ask 'Is digital printing sustainable' we are talking about the industry as whole. Much like any other industry, it varies from company to company. At EazyPrint we feel that reducing our environmental impact is of utmost importance, so we've taken a few important steps into making our printing process sustainable, and we're always looking to do more!
Paper
As printers, we get through a lot of paper, so it's important to ensure that it's sustainable. We are fully certified by the FSC, which ensures all paper is sustainable and from reputable merchants. All waste paper is recycled by specialist recycling centres. We also offer optional Carbon Neutral paper stock, to ensure your company is offsetting its carbon footprint, where possible.
Deliveries
Most of our deliveries are done by DPD couriers, who are deeply committed to offsetting their carbon footprint and making carbon-neutral deliveries. Read more about their policies on the DPD website.
Inks
All of our toner and ink cartridges are recycled and our lithographic printing inks are 100 percent vegetable based, helping to keep environmental impact down, and sustainability up!
Sustainable Business Card Printing
Our business cards are some of our most popular products; we keep all our paper and card stocks sustainable by sourcing them through FSC approved stockists.
We can also print business cards on fully recycled and recyclable paper stock, making your business cards as eco-friendly as possible!
Other Products and Sustainability
We offer a huge variety of products, and provide sustainable, eco friendly options for as many as possible. As well as offering optional kraft paper, recycled paper and recyclable paper stocks for our flyers and leaflets, posters and stationery products, we also take care to create high quality graphic items, that will endure. Lasting, high quality items, like roller banners and exhibition displays are created to last and to reuse– avoiding the need to rebuy and subsequently create waste.
Under One Roof
Unlike many other companies, EazyPrint operates out of one large building, based on the South Coast in Southampton. This means with customer service staff, designers and printers all working in close proximity, the need for carbon heavy travel between sites is eliminated. Similarly, because we create our printed products on site, there's no need for multiple middlemen to deliver – all keeping emissions down!
If you'd like to speak to us about how we can make your products more eco-friendly, simply get in touch with our friendly team today.