It seems everywhere you look these days there is a banner displaying an advertising message. They are hung from buildings, lamp posts, fences, displayed in free standing banner stands, in windows and in sports stadiums. Modern banners are effective ways of catching the eyes of passer-bys, and are fantastic forms of offline marketing.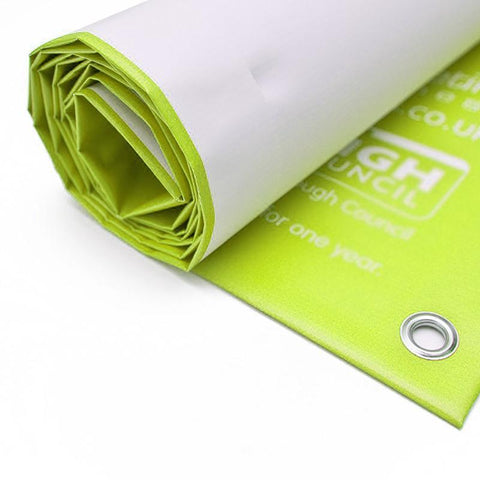 History of banners
The modern banner is the culmination of many centuries of banner making. The Old Testament says that the prophet Isaiah raised a banner. In medieval times, banners bore an image from a family's coat of arms and were carried with pride on the battlefield.
Today's advertising banner is closer to the traditional Trade Union banner which where made in mass during the mid 1800's. These banners where made by applying rubber to stretched silk and the messages, slogans and images were all painted by hand.
Modern banners
Today's modern banner making techniques are much more industrial. A whole series of specialist machinery has been developed to meet the demand for large full colour advertising banners.
Since the advent of ink-jet printing technology the speed of production and the quality of banners have improved. Super wide UV printers enable the modern banner maker to produce massive banners all in one piece, with inks which do not fade in the sun or wash away in the rain.
Today's banner material is a made from PVC in a range of weights. This material is perfect for outdoor use and is not affected by water. A PVC Mesh fabric is also popular – waterproof, but also windproof, as the mesh allows for wind to travel through the banner, preventing flapping!
Banner costs
With the right machinery, cheap banner material and computer design applications the modern banner maker can produce high quality printed banners very quickly and cheaply. This means that outdoor advertising does not need to be expensive. 
At EazyPrint, we also offer a banner design service, starting at just £16. Here one of our in house graphic designers will create your original artwork from scratch. 
Get in touch with our friendly team today, to see what we can do for you!
Written by Joanne Serellis