No, we don't party 24 hours every day. Maybe for an hour or so at lunch. But we are here 24/7 to help you plan and deliver the best fundraising bash (or just help you put on a good old shindig for the sake of it!).
This month we focus on running a successful charity fundraising event. Read on for some top tips on how to throw a fundraising party…
We'll help you throw a fundraising party that The Great Gatsby would be proud of.
A fundraising party, or fundraiser, is a party that is held to collect money for a beneficiary – it could be a person or an institution like a school, hospital or charity, or even political party! Often these events are formal and consist of a sit-down dinner followed by speeches or a presentation explaining why the cause is important. But they can also be informal: like a barn dance or even a mini music festival.
How To Throw A Fundraising Party
Have Drive and Purpose
These events are usually ticketed to ensure there is enough support to cover the cost of running the event. If the objective is to raise as much money as possible (and have fun along the way!), then good planning is going to be essential. For any event of reasonable size, a written plan is best.
But before getting deep with the details, doublecheck out what your objective is. It might be easy to think 'raising cash'. But other goals could include:
Creating awareness about your cause
Networking with new influencers or donors
Get media coverage
Bring the community together
Budget
Set a target figure that you wish to raise and keep a careful tally in a spreadsheet. There's plenty freely available online like this one from Microsoft.
Remember to budget for elements like:
The venue
Food and drink
Staff costs
Promotional costs – tickets, advertising
Entertainment
Security
It's always an idea to leave a bit of slack for contingency.
If Your Name's Not Down, You're Not Coming In
Key question – who's going to be your guest? Established bodies might be able to use their own email distribution lists, provided the recipient has given permission. Use Mail Chimp to send out nicely styled emails a little or no cost. Additionally, Mail Chimp has a useful dashboard that gives you visibility of how many people opened, read and clicked through the invite.
There's no doubt that in a digital age, print now stands out from the crowd. Designing a quality invitation and ticket and printing and laminating them definitely adds to the prestige feel. These tactile print pieces also hang around on a desk, rather than get buried in email trails.
Or handle your RSVPs in Eventbrite – fill in your event details, choose your ticket types, and voilà—your page is ready for action! Then promote it by inviting people to your event, and reach a new audience with Eventbrite's promotional tools. Come the big day, check guest lists, scan tickets and throw a great event without a hitch.
Dress the Set and Guests to Impress
FundraiserHelp lists over 50 great themes you might want to try but here's our pick of the best!
Wine tasting – Always popular
Dance party – Bust a move
Diva night – Get in touch with your inner biatch
Celebrity lookalikes – Dress like your favourite celeb
Secret agent party – James Bond and Mata Hari
Crazy hat party – Everybody loves crazy hats
Casino Night – Vegas baby!
Disco Night – Saturday Night Fever
Craft Beer Brewfest – A great time for all
Movie party – Movie themed or movie screening/premiere
Talk Like A Pirate theme – Arrr!
Après ski party – Skip the skiing and get the party started
Roaring Twenties – Flappers and bootleggers
Sci-Fi costume party – Star Wars vs Star Trek
Toga party – Animal House style. Need I say more?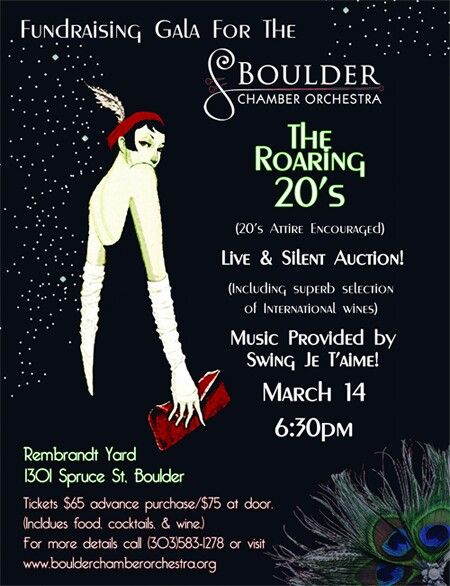 For more inspiration, take a look at Pinterest
Once you've chosen the theme, dress the venue to add some authenticity to the evening.
Flags Printed flags are a highly effective means of promotion with a wide range of uses. Enlivening an event, custom flag printing provides your organisation with a colourful presence. The impact is immediate and the flags have life beyond the event.
Our Eazy Print portable, high quality printed flags are all supplied with poles and a selection of bases to suit a variety of uses.
The Blade Feather flags are perfect for indoor or outdoor use and range from 1.5m to 4m in height. The Feather flag is particularly suitable for outdoor events, being capable of withstanding winds up to around 18mph. They are an ideal option for use at outdoor events in different terrain and conditions.
We provide a high quality, cheap custom flag printing service with no compromise in quality. All our flag printing products are delivered printed and stitched with all the kit you need to install and use – from the moment they arrive.
Roller banners Roller banner stands are retractable, self-standing banner stands. These display stands are a perfect solution for exhibitions, presentations and all kinds of business needs from meetings and seminars to reception displays.
There can be some confusion about what to call these roller banners. You may know them as Pull-Up Banners, Pop-Up Banners, Stand-Up Banners and Roll-Up Banners. We know what you want – and you've come to the right place!
Eazy Print provides top quality printing for single-sided or double-sided banner stands, banners with changeable panels or extra wide banners. We make eye-catching stand up banners that are lightweight yet sturdy, easily portable and simple to put together – and easy to put away after a long day's event.
Choose the perfect banner for your needs – whether indoor or outdoor – from our comprehensive range. With sizes up to 2m wide, our stand-up banners are certain to make your business stand out.
Foamboard Poster Boards We offer foamboards for indoor or outdoor use. Whatever your choice, these innovative products come in full vibrant colour. In a hurry? They are dispatched the next working day with free delivery. A cheap way of creating wayfinding signage or professionally presenting the table plan, they have a multitude of uses.
Venue Selection
Once you know the potential size of your guest list and have a firm target for ticket sales, it's time to find the right venue to host the party.
Maybe create a thorough checklist to help you decide, include elements to consider including:
Space -tables, chairs, aisles, stage, audio/visual equipment, silent/live auction tables, bars, entertainers
Obligation to pay– what is the deposit, payment, and cancellation policy?
View impediments
Acoustics – is there a bad echo in the room?
Climate control
It's worth thinking about asking for sponsorship from the venue itself at this point. If your guest list includes the local 'great and good', then the venue has an opportunity to showcase their facility with an eye on future booking for corporate gigs or weddings.
Promotion
Everyone knows social media a great way to promote events. But have you heard of Facebook for non-profits? The microsite teaches you the basics, shows you how to raise awareness, activate your supporters so they act rather than remain bystanders, and raise funds.
The Events section shows how to setup custom pages that help you organize supporters to participate in specific activities. You can set up public or private events quickly and easily and invite as few or as many people as you'd like.
Let your supporters know about volunteer opportunities, fundraisers and other upcoming activities, both big and small.
Build buzz around your event by sharing it to your Page's Timeline.
Let supporters know they can subscribe to your events and be notified when you've added new events near them.
Share images and videos taken during the event with attendees.
Automatically create an ongoing event calendar for your audience.
Create events only visible to specific members of a group.
There are also helpful hints on how to raise money too.
Consider combining the printed media we mentioned earlier (personal letters or invites for example) with some old-school marketing. Outdoor banners are a great way to grab the attention of drive-by traffic and increase ticket sales or footfall at a school fete or bazaar. Printed, outdoor PVC banners are a printed in full colour with UV inks so they don't fade. Outdoor banner printing is great value for money and our banners are made to last. You can upload your own artwork or choose one of our fixed-price design packages for professionally designed artwork, creating eye-catching banners to stand out in a crowd. Outdoor, using fixings to hang on walls and fences, or even free-standing large banner printing in a portable banner stand.
Our next blog will focus on staffing and running the event itself – so look out for more coming soon.
Top Tips
Maximise the Impact
Silent auctions are a must
Live music is always a big draw
Promote on social media AND with printed invites
Create early bird tickets at a discount
Don't forget raffles
Get sponsorships for big events
This post is brought to you by Eazy Print
Here to help with friendly support and advice
No hidden costs or fees with free file checking
Free delivery available on all our products
Fast, efficient and affordable printing for over 10 years