A pop up banner needs to grab the attention of your passing target audience. You've got to be noticed amongst the crowd, but where do you start? A great place is with photography and selecting or taking a photograph to compliment your design. Whether you're designing a poster, brochure or banner a good eye catching image is paramount. But how to take photos for your pop up banner? That is the question…
If you have a specific image in mind, a stock library might not make the cut. But how do you achieve that needed high-end look?
One option would be to employ a professional photographer, perhaps one who specialises in product or landscape photography, depending on your design. Be sure to review their recent portfolio and of course their price list.  
The other option is to shoot the image yourself, and if you have at least a semi professional camera, this could be a very realistic option for you. Let's look at a few tips which will help you shoot an effective image if you choose to go this route.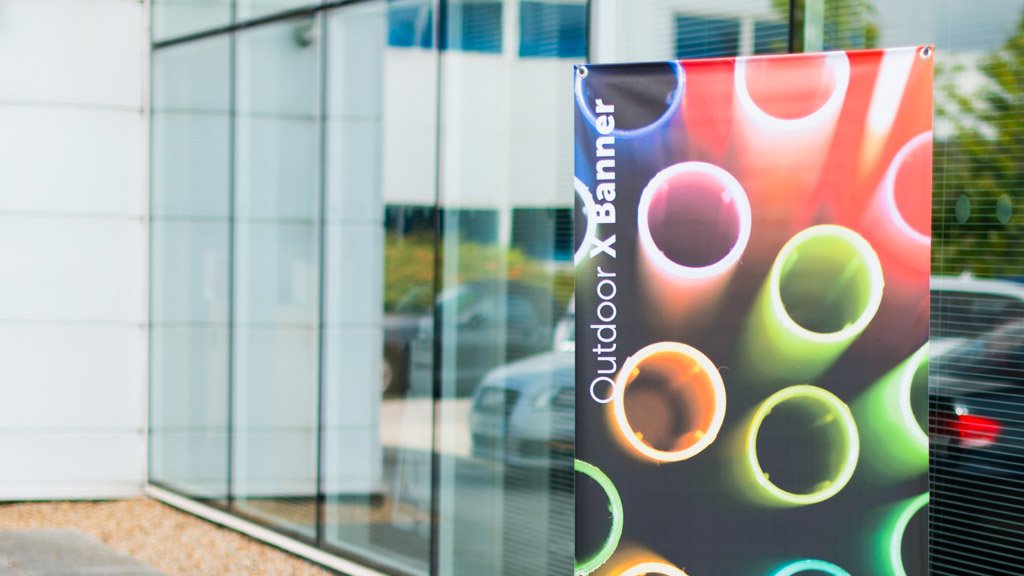 How To Take Photos For Your Pop Up Banner : A Guide
Megapixels
First, pop up banners fall into the industry category 'large print'. Here megapixels count. If you've never printed your images before, this might come as a surprise – your images may look sharp on your computer screen but that doesn't guarantee they'll look as good when you have them printed out large on your new pop up banner. You definitely don't want your custom images looking pixelated and nothing like the quality you saw on your digital display.  
Check your camera spec before further exploring this option. You want a camera with a minimum of 20 megapixels. You might think your new smart phone is up for the job, which it probably is when it comes to family holiday snaps, but not likely for large print.
RAW
Next thing to check on your camera is the pre-set file output. You want to turn out images as large as you possibly can. Explore the menu settings for image output, it should be set to large or high and if there's an option for RAW then that's the one you want. If you can, select uncompressed RAW over compressed. Simply put, the greater the resolution the sharper your image will look when it is printed – assuming it's in focus of course.
Make sure you've got the memory for the increased file size. If you haven't set your camera to these settings before you'll likely notice a big increase in file size. When you're not shooting for 'large print' there's no harm in reverting your settings to your default.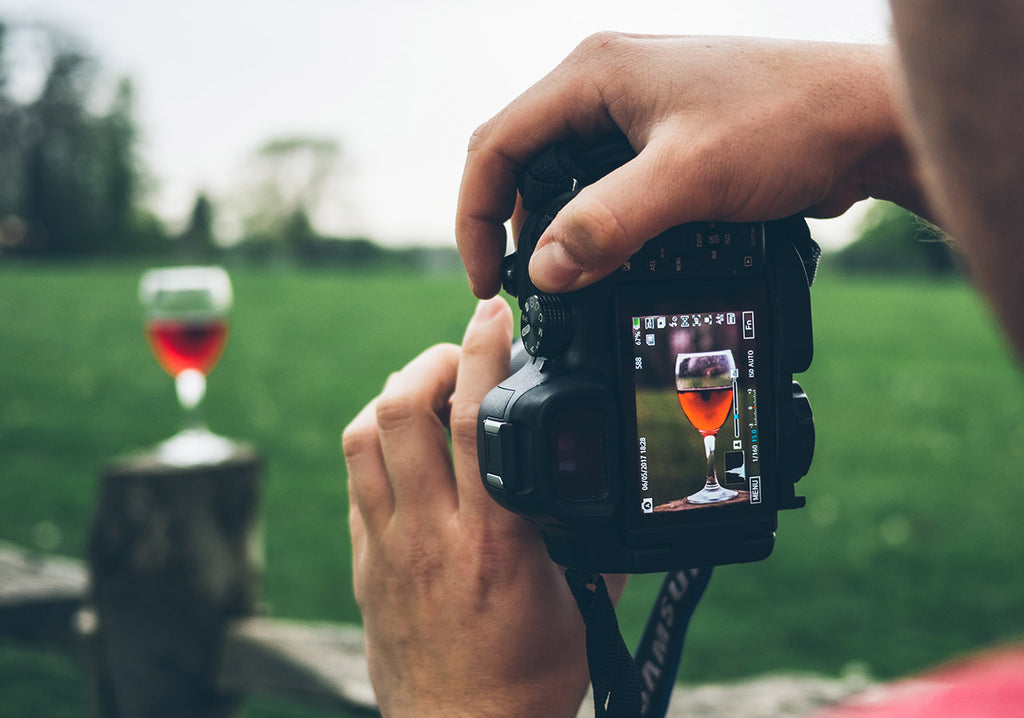 Source: Photo by Jamie Street on Unsplash
Photoshop
If you've got Photoshop, you might be thinking that the application can easily handle image resizing. In practice, this is fine when making images smaller, physically and in file size and is common practice when saving photographs for the web.
The same isn't true for increasing the image size, and even more so when your output is for large print such as a pop up banner. If you were to use the application to increase the physical dimensions on your images you would end up with a pixelated finish similar to what we discussed earlier. 
A good thing to check in Photoshop (or similar photo editing software) are the dimensions and resolution of your image. Ideally your images should be 300ppi (pixels per inch,) although anything above 150ppi will be suitable for large format printing. Your local printer will talk in dots per inch (dpi), in this example they are interchangeable. As you've shot your image in RAW and likely edited it before print, you'll need to save it in a format that your printer can use. When doing so, you want the compression options to be set to the least amount possible.
Colours
At the start we mentioned your banner needs to stand out from the crowd. The colours in your photograph need to really 'pop'. Here are two tips to achieve this. The first is a consideration when taking the image and the second is after during the editing phase.
When taking your photograph light is paramount. Ensure the product is adequately lit with natural or man-made light, or if it's a landscape you may have to wait for a bright sunny day. If either isn't well lit, the result will be a dull image with unsaturated colours.
During the editing phase, with your image is now on-screen, you'll be looking at your image in an RGB (red, green, blue) colour profile. But your printed product will be printed in a different colour profile comprising four colours: cyan, magenta, yellow and black. This is commonly known as CMYK and it has a narrower colour gamut. We explain this further in our Artwork FAQ.
When converting your RGB photograph to CMYK you will notice some of the shades loose a little vibrancy, this is normal. This makes your lighting during the shoot even more important.
Source: Photo by Raw Pixel on Unsplash
Composition
Taking some time to re-arrange and compose your image is vital to the expression of your ideas in the final photograph. Planning is important to achieve your desired result. Have in your mind the message you wish to convey and consider if this will be clear to others. For example, if you are shooting some product shots, a straight on product shot may not best highlight the features of that product. You might instead consider using a model for a more relaxed lifestyle shot to promote the product. This may also help you to add a sense of scale or to show how the product is used. If you're photographing a landscape scene remember to select an f/stop not lower than 5.6, which will maximise the detail of the scene. 
Make sure your photography's are interesting –  a pop up banner is there to draw in the attention of potential customers.
Source: Photo by Mia Baker on Unsplash
Ready, Steady, Design
Now that you have the photo perfect image you now need to design.  If this is something you find daunting, why not send your photo to our team of graphic designers and let them create the perfect pop up banner design. See our design service page for more details. We also have some pre-populated templates available in our Create Your Own design section of our website.  Whether you are designing a roller banner, outdoor PVC banner or a pop up exhibition stand, our helpful team are happy to double check the quality of your photos for use on large banners before we print it!
To find out more about Eazy Print Design Service, browse our website, chat online or call 02380 700111. Phil will be happy to offer advice on any design brief or printing query you may have.