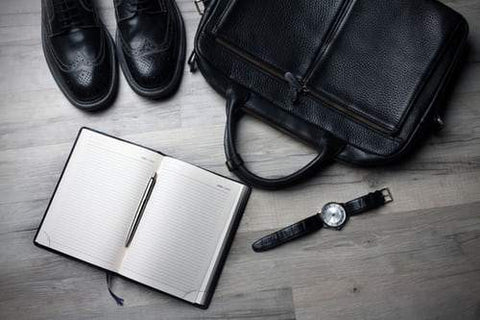 When restrictions on trade show and exhibition events are lifted the season is likely to be extra busy. Companies will be wanting to make up for lost time, salvaging what's left of their business and seeking out new custom. Events that were scheduled for the early part of 2020 may well be slotted into the remainder of the year and expectations are high for a boom after the gloom. 
Is your business ready to jump into the action? What can you be doing now to ensure you're prepared and can maximise on this opportunity? In short, we answer the question: How to prepare for a trade show! 
How To Prepare For A Trade Show : A Guide
It's time to make a start!
No doubt you've already covered the groundwork in preparing for your next trade show event but just in case, here's the checklist to consider:
Research

– which show is good for your business and your objective for taking part
Budget – How much is allocated to participating in an event? Remember this does not just cover the show itself and the stand. Other costings to take into account are staff, marketing before and after and transportation of equipment.
Reservation – contact the event organisers to check you still have your slot at the event. Also double check the new date and timings. 
Pitch – what do you hope to achieve from attending? How will you reach that goal? What will your theme be? 
Team – choose staff who are good at liaising with the public or negotiating with business contacts. They also need to be enthusiastic for your company, clearly representing its ethos and mission.
Advertising – as soon as you can start to build anticipation and interest on social media. Make your existing customers aware you'll be at the event through newsletters and advertise your promise of something exciting to create interest. Organise live video streams of product launches or presentations during the show and follow up with more social media posts and emails to prospective leads.
Prepare your stand – the most time consuming and important aspect of attending a show requiring much forethought and strategic planning. 
Questions to ask when planning your stand
What are the exact dimensions of your assigned area? How can you make the most of every inch of allocated space including overhead?
How will your stand be themed? Or fit in with your branding? Reflect the image you wish to portray?
How can you keep your stand looking professional, uncluttered and inspirational?
What display scheme will you choose? Shell scheme; modular scheme or bespoke?
What type of equipment will best fit your display area, theme, budget? Select from pop up stands, counters, roller banners, link banner displays.
What lighting will you choose to create the right ambiance? Overhead; uplighters; lamp stands?
How will accessories improve the space and draw in the public?
What hands on feature can you set up for potential customers to trial and sample your products?
A closer look at exhibition displays
With so much on offer it's a real challenge to make the right choices of which kit to install at your event. The following details may give you a bit more of a heads up on the specifics of displays and equipment.
What? : These are self standing pop up frames that are so easy to set up they are said to 'pop up!' They come with a separate graphic sheet which attach to the frame via magnetic strips. The sheets are usually printed in full colour high definition images to your chosen specifications. 
How? : They retract into their own cases the size of a large poster. Just ensure the frame is the right way up and pull on one of the 'legs'. These open up and expand into a large frame in seconds and are clicked into place. Attach magnetic rods to the frame and then the graphic sheet to the rods. 
Why? : They are extremely simple to set up and dismantle and serve as professional looking backdrops to an exhibition stand. They are usually high quality, long lasting and reasonably priced. The graphic panel can be replaced by an updated or additional display as required. Ideal for last minute fast turnaround exhibition printing.
What? : A counter that is easily set up to use alongside the exhibition stands. They serve as a perfect way to demonstrate products, offer leaflets or assist interested parties. 
How? : Similar to the display stand, the frame is pulled up, magnetic bars attached and wooden shelves are slotted into space. A graphic wrap is secured via the magnetic bars and a wooden counter placed and secured on top.
Why? : They are simple to use, graphic displays are interchangeable and they provide a surface to work from along with shelving to store literature etc. They come in a variety of sizes depending on the space available. Quick and easy to obtain last minute graphic printing.
What? : Retractable display banners in different sizes that are simple to transport and set up. They are stable and provide extra display area in addition to the exhibition stand and counter.
How? : These come in their own cases and can be used over and over again. The base stand is made of durable metal casing and the graphic is rolled into this to protect it. Simply pull the rolled up banner out of the base and attach to its pole which keeps it in place and stable. The graphics are easily replaced within a day making them a great solution for a  next day or last minute exhibition display.
Why? : They are extremely cost effective, highly visual and the better quality banners last for years. They can be used in a variety of settings for your business with easy replacement graphics at the last minute if needed. 
What? : A state of the art display banner offering double the graphics area to create a partition for your exhibition space. Despite the large size it dismantles easily into a carry bag.
How? : Loop a different full colour printed panel each side of the frame for double displays and secure at the base with velcro. It's supplied in sections with separate printed panels and is straight forward to put together. 
Why? : A massive display offering value for money for use both indoors and out. Great for longstanding displays.
Which combination will you choose?
The key determiners as to which equipment you decide on are space and budget. For a low budget display in a standard sized space choose two wide roller banners as a backdrop and a small counter. Less is more in a small space. Leave the stand as uncluttered as possible and keep your graphics simple but colourful and eye catching. 
For larger areas extra roller banner displays can be added, as well as soft furnishings and seating for networking. TV monitors set up to attract the attention of those passing by can be used to advertise your services or demo new products. 
For extra reading on exhibition displays, allocating your budget and attracting visitors to your stand read our blogs:
'Is it a display stand, exhibition booth or modular display system?'
'How to budget for a trade show'
'How to draw more visitors to your exhibition stand'
If you find yourself in the middle of a last minute crisis and need a fast turnaround for your exhibition printing , quick banner printing or a next day exhibition display be sure to contact Eazy Print on (02380) 700111.