A few tips on recommended Bonfire Night health and safety signage! 
After several years of missing out on any crowd-based events, we're all excited for Bonfire night 2022! The fireworks, the toffee apples, the excitement – as the days get darker, Bonfire Night brings us some much-appreciated light. If you're running a Bonfire Night event (whether open to the public, work-based or just for family), it's imperative that you ensure everyone stays safe. Read on to find out more information on recommended Bonfire Night health and safety signage.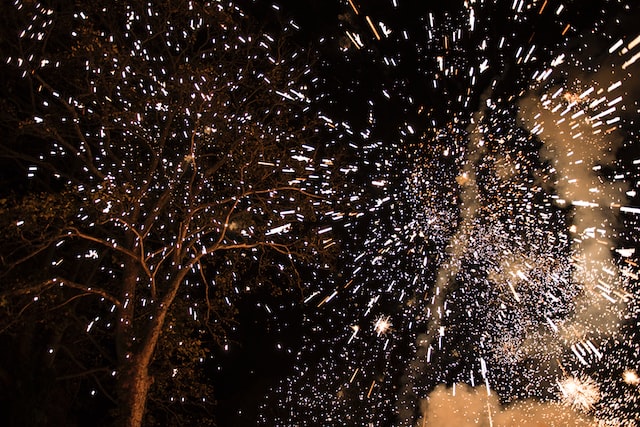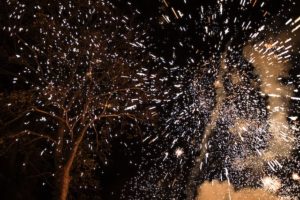 Be prepared for the risks
Bonfire Night Safety website offers some fantastic tips on how to stay safe this November 5th! They also reinforce the risks of fireworks – for example, did you know that some fireworks travel at 150mph – the same speed as some planes! As such, it's important to ensure that everyone attending the event is safe and informed. A good way to do this is to ensure adequate signage Bonfire Night health and safety signage throughout your venue. 
Bonfire Night health and safety signage
You might like to consider some of the following signage for your event:
Keep well back from the display

Never go near a firework once it's been lit 

Wear nonflammable gloves when holding a sparkler

No smoking or lighters lit at any time

Buckets of water here!

Buckets of sand here! 

Ear protectors here! 

Keep pets away

Children with sparklers must be under supervision at all times 

Dispose of your sparkler in a bucket or water or sand
What signage can I use for my Bonfire Night display?
Outdoor safety signage 
If you have a larger scale event, we'd recommend custom printed PVC banners. With their bright colours and sizes up to 10 feet long (with custom sizes available), they'll be sure to catch eyes! However, if your display is taking place somewhere particularly windy, be sure to opt for a mesh banner instead. Mesh banners are also made of durable, weatherproof PVC, but unlike the solid banners these have small holes in the PVC banner material. This means that wind can travel through the banner – stopping it from flapping around and becoming hard to read! 
You can also use flags to clearly mark a safety line behind which all spectators should stand (and also to allocate queuing spaces into your event). Heavy sand or water-filled forecourt signs can also be used to direct traffic, queues or give more safety information for pedestrians. 
Fire safety signage 
Attach Correx or Foamboard signs to any fencing – providing vital health and safety information. It's also a good idea to have fire safety signage around the general event area. Let visitors know where the evacuation routes are, where the muster point is and the protocol in case of fire. Advice on fire safety signage usage will be best given from your local fire safety authority. It's best to use fire safety signs laid out in EN ISO 7010 (ISO – ISO 7010:2019 ). These are pictograms with clearly recognisable and easy to understand messages that can be understood in any language – perfect for events with international visitors. 
Indoor safety signage 
For indoor Bonfire Night health and safety signage we'd recommend wide roller banners displayed at any entrance or exit points. It's also not a bad idea to use printed posters in the windows to ensure all health and safety guidelines are clear. 
Other useful printed materials 
Print your own custom flyers and leaflets (what's the difference? Good question – we answer it here!) with your health and safety regulations on. Pass them out to visitors as they enter the event or send them to your customer base in advance. Make sure everyone is fully informed and offer tips and tricks to safe extra safe (e.g. if you wish to have a sparkler wear non flammable gloves, bring earplugs if you're noise-sensitive etc). You can even include a perforated tear-off section to act as a discount coupon – perfect for extra on-site sales! 
Need your Bonfire Night health and safety signage before the 5th? Get in touch with our friendly team today and let them know the urgency! Many of our printed products are eligible for an express service.